The Brook House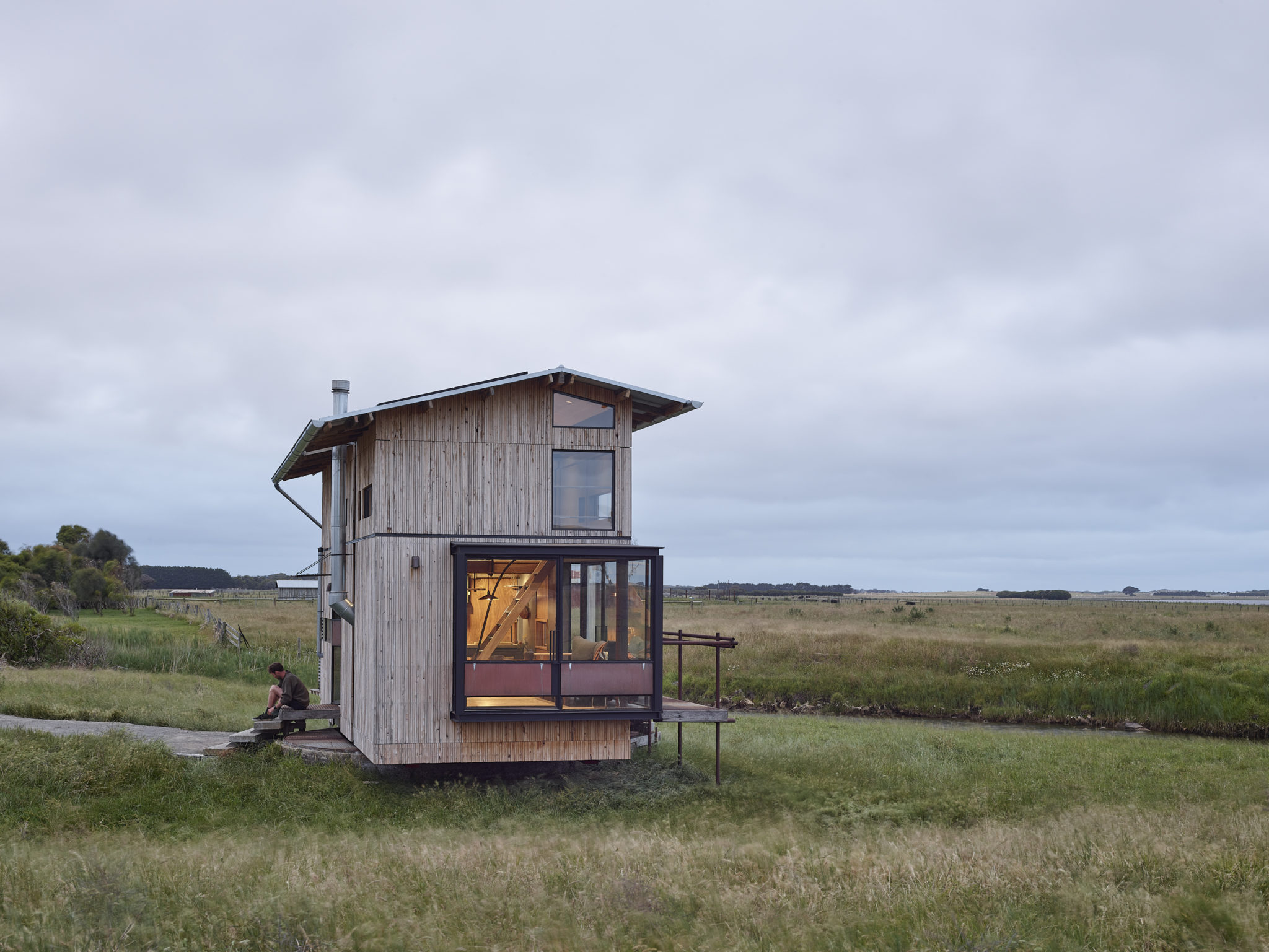 2020
Photography: Derek Swalwell
Rosebrook, Victoria
Small Not Tiny
Designed by Small Not Tiny to feel like a New York style apartment yet appropriate for a regional setting, The Brook is a fully off-grid, transportable small house design that explores the use of recycled and restored materials. It has been described by guests as the perfect combination of luxury and rustic living.
Inside, earthy Bamstone bluestone cobbles were installed throughout the bathroom through floor to ceiling design.
"Our intention was to provide a scaled down-home solution. By reducing size but maintaining dimensions suited to long-term living, we're designing for the contemporary Australian housing landscape" – Small Not Tiny.