Lyon HouseMuseum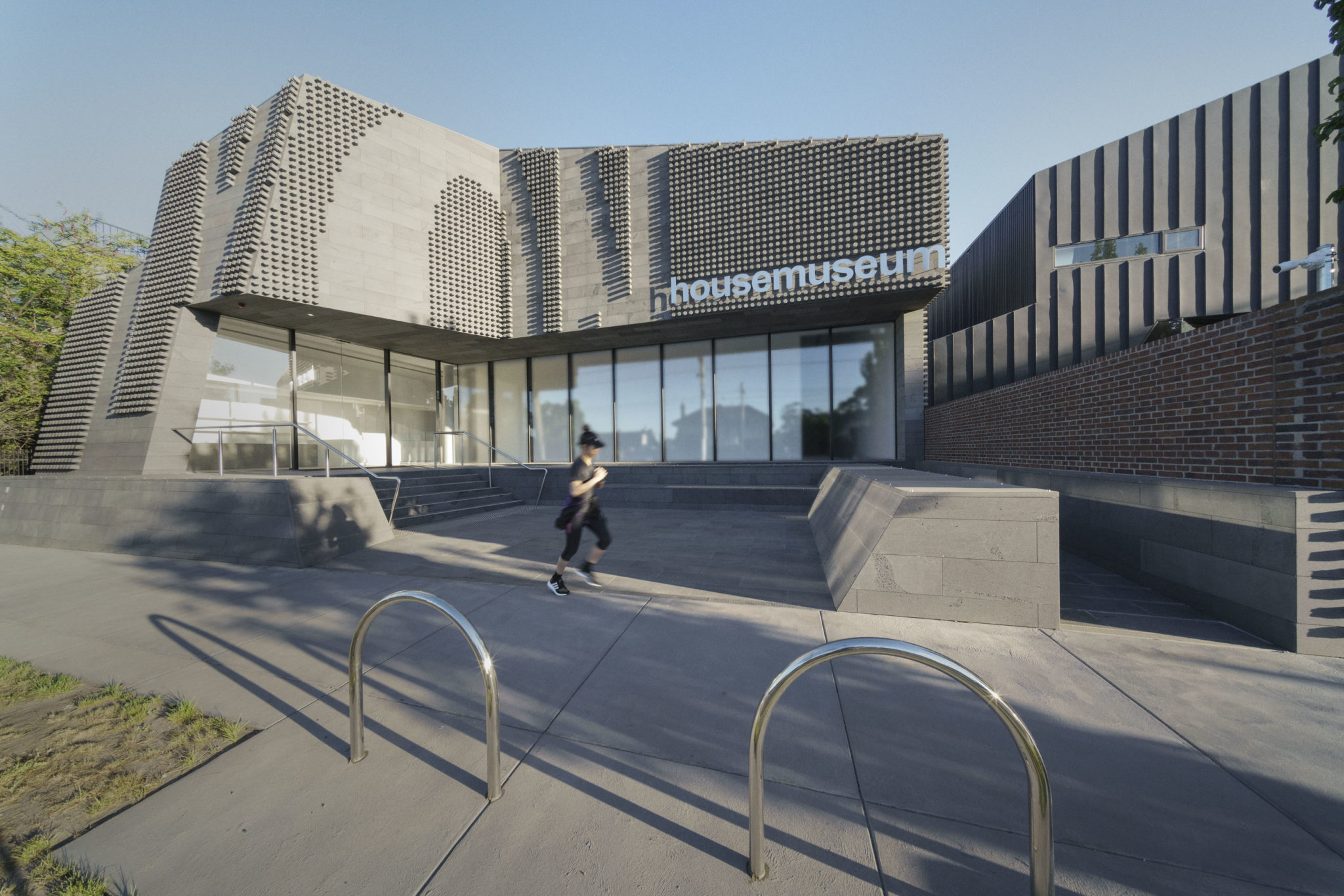 2018
Lyons Architects
Photography: John Gollings and Dianna Snape
Kew, Melbourne
Bamstone connected with the Director at Lyons Architects, Corbett Lyon to discuss the unique design and construction of Lyon Housemuseum.
"As part of my initial research for the project I was invited to visit the company's facilities at Port Fairy and was given a comprehensive tour of each step in the stone cutting and manufacturing process – watching impossibly large basalt boulders being sliced into thin layers using gigantic circular and band saws, flat sheets cut into rectangular slabs and then finished to the specifications of each client.
The completed building has been an unqualified success and its unique bluestone cladding has been widely admired by architects and designers and by people who pass through its doors. The facades and soffits in the new building design are faced with bluestone slabs in a diamond sawn finish, set out in a stretcher bond pattern. The slabs feature subtle 'catspaw' vesiculations which reinforce the natural qualities of the stone and evidence its creation more than 300,000 years ago. The facade design also features more than 13,000 bluestone 'cylinders' which project out from the facade wall, producing a three dimensional, sculptural effect as light moves across the building at different times of the day. These cylinders were individually cored by Bamstone from solid blocks of bluestone material."
Corbett Lyon, Director, Lyons Architects November 2021.