Aud Garden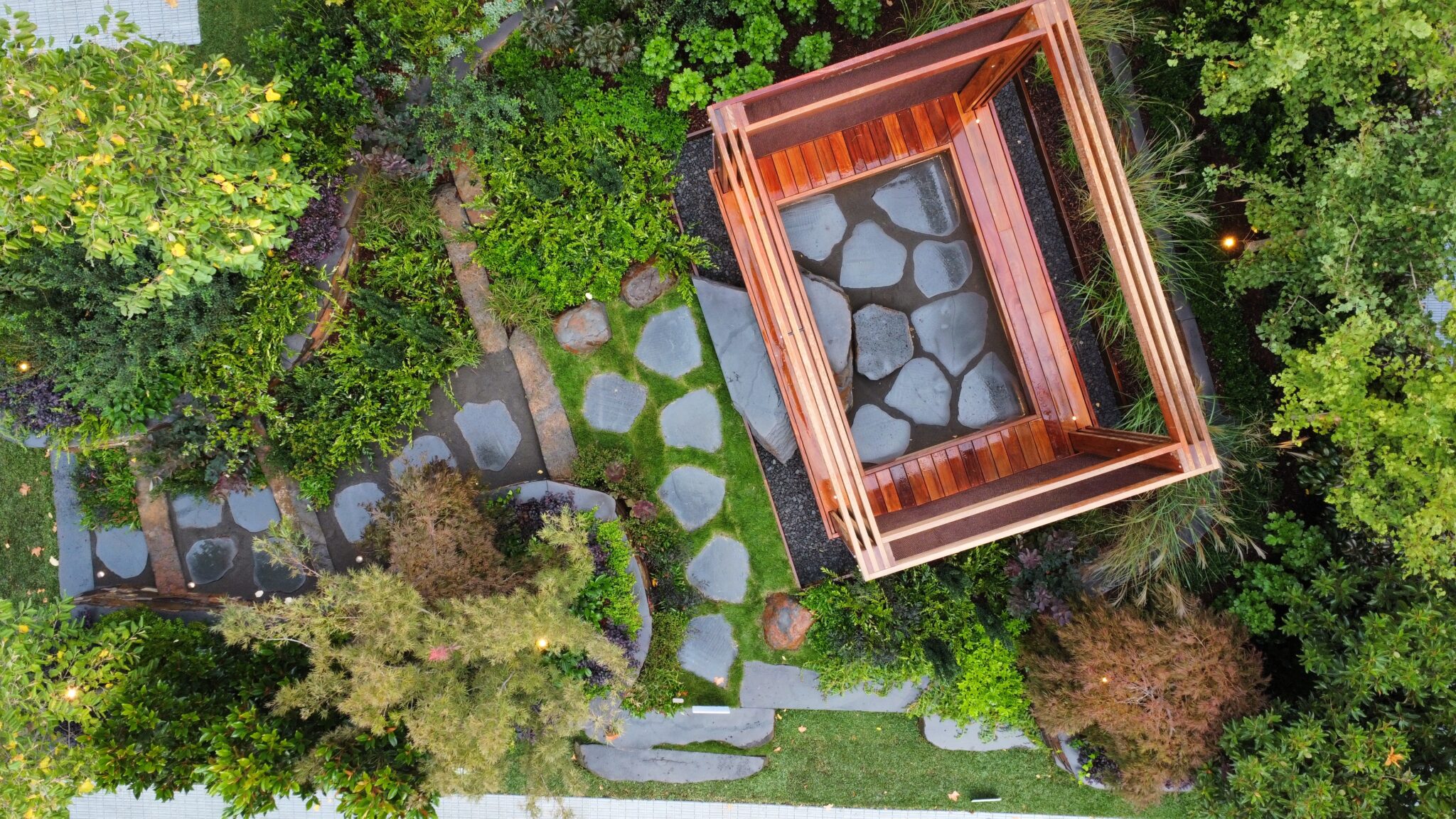 2022
Mark Browning Landscape Design
Photography: Patrick Redmond
Melbourne International Flower + Garden Show
During the 2022 Melbourne International Flower and Garden Show, Bamstone were thrilled to once again partner with Mark Browning Landscape Design, to help bring to life the award winning landscape design named "Aud", a unique garden dedicated to the life of Mark's mother Audrey, and in support of Dementia Australia. 
"As with the previous four exhibitions as well as the Chelsea Flower Show in London, Bamstone's attention to detail, commitment to the brief and openness to experimentation of different uses and formats of their fabulous bluestone was exceptional. The products Bamstone delivered yet again surprised the construction industry how creative and diverse Bamstone products truly are".   
Presented by Bamstone, "Aud" garden is set amid plantings that otherwise defy 60s and 70s Melbourne, natural stone walls, stone steppers, and organic shards of sawn Bamstone bluestone. Central to "Aud" is a humble pavilion, the sort of thing Mark notes his mother would sit beneath to enjoy a mid-morning cup of tea.
2022 Melbourne International Flower and Garden Show Awards:
Silver Gilt Show Garden
Best Construction
Construction + Design Team:
Design: Mark Browning Landscape Design
Project management: Dan Foreman
Plant life: Warners
Garden lighting: Gardens at Night
Construction: Kiama Landscapes & Pools
Videography: James Kol Creative