Henry Street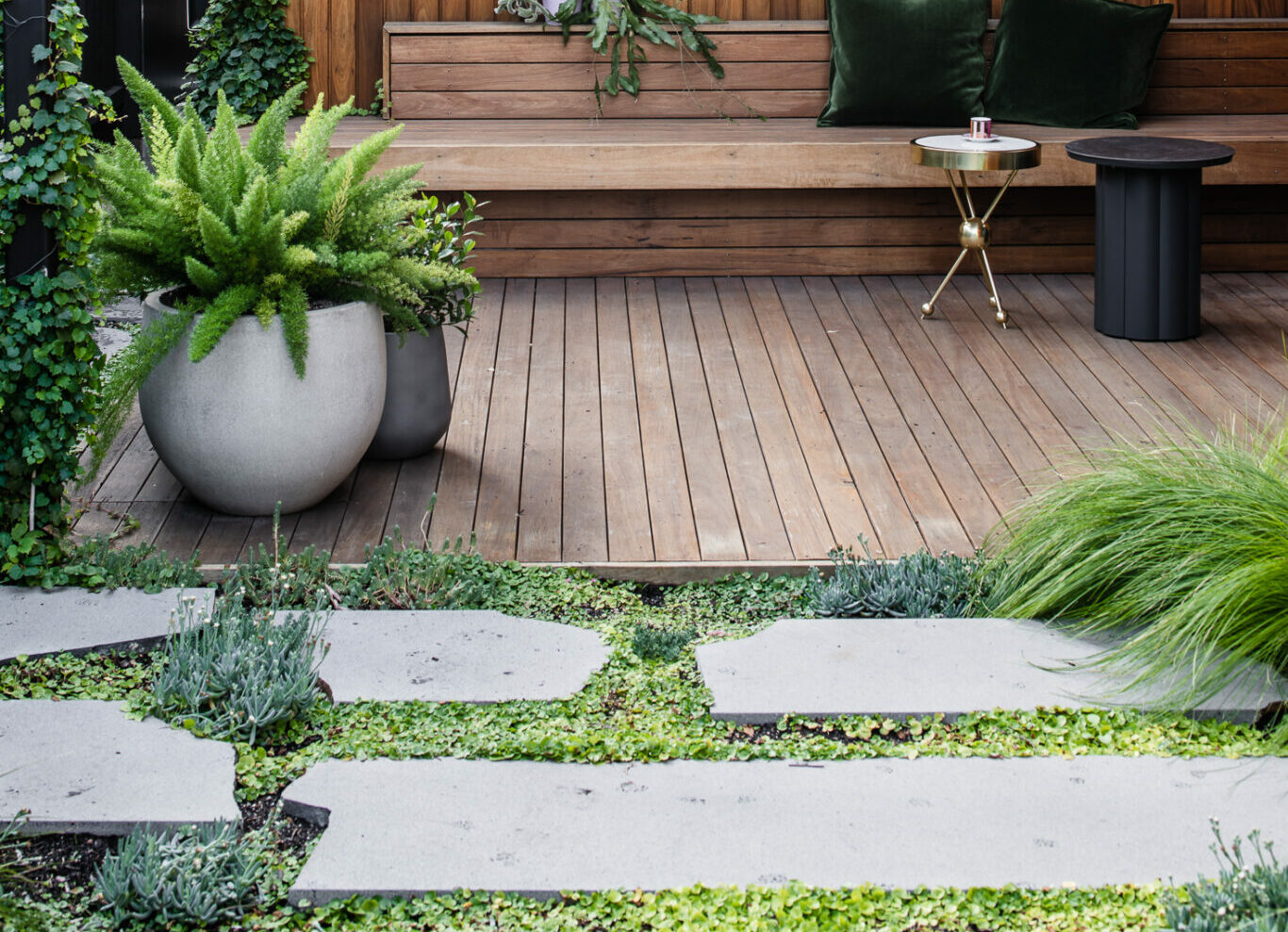 2019
Peachy Green Garden Architects + Landscape Construction by Vogue Grange
Photography: Tom Blachford
Northcote
Warm timber, lovely loose planting and large bluestone stepping stones and offcuts.
Solid Bamstone bluestone slabs were hand selected on site in Port Fairy, transported to site and then craned into location to form steps, billet crazy paving and paths throughout the garden.
This project was completed with an exceptional design vision and expert eye for construction detail by the team at Vogue Grange and Peachy Green.