Bamstone Garden MIFGS 2023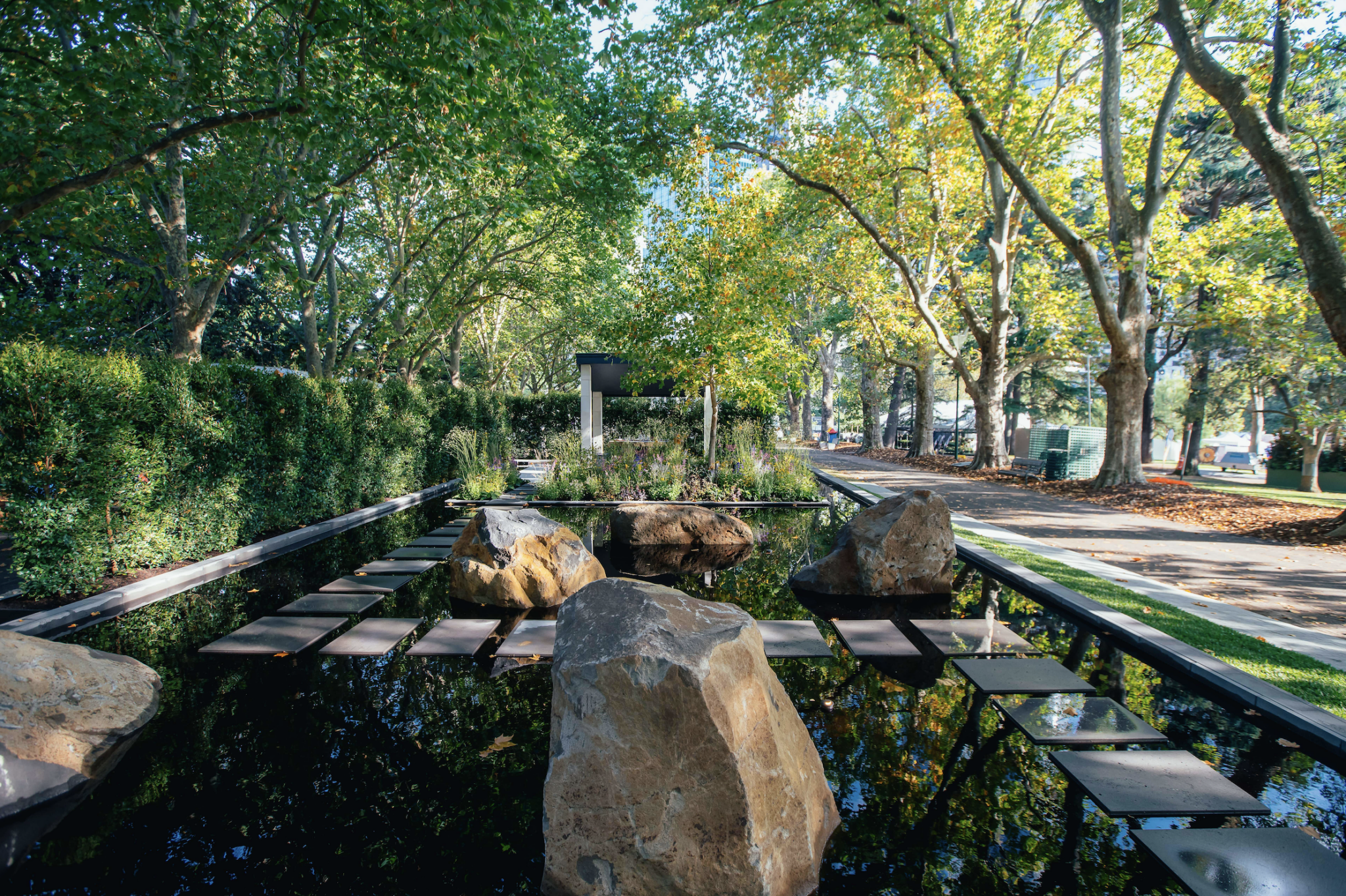 2023
Semken Landscaping
Dan White
Melbourne International Flower & Garden Show
Peter Donegan
Bamstone are honoured to be the presenting partner for the "BAM STONE GARDEN" at the 2023 Melbourne International Flower and Garden Show. Designed by Peter Donegan and constructed by Semken Landscaping, the team were thrilled to be awarded a Gold Medal.
The contemporary garden design is an exquisite representation of a love story that transcends time and distance as it portrays
 the tale of two hearts separated by a small island off the coast of Galway to the mainland. The design aims to take visitors on a journey through a rocky, maritime landscape, reminiscent of the journey made across the Atlantic from the Connemara coast.
The garden features a series of natural stepping stones that elegantly weave through the landscape, leading visitors to an island of tranquillity. Here, a single large, bright Liriodendron tulipifera tree stands tall, providing a beacon of hope to those who wish to return to their loved ones.
The key elements of garden include water, natural stone paving, boulders, and lush planting. To further enhance the garden's appeal, a portal dolmen-esque stone structure with a stone table and seating has been incorporated, allowing visitors to relax and appreciate the natural beauty of the surroundings.