Sussex House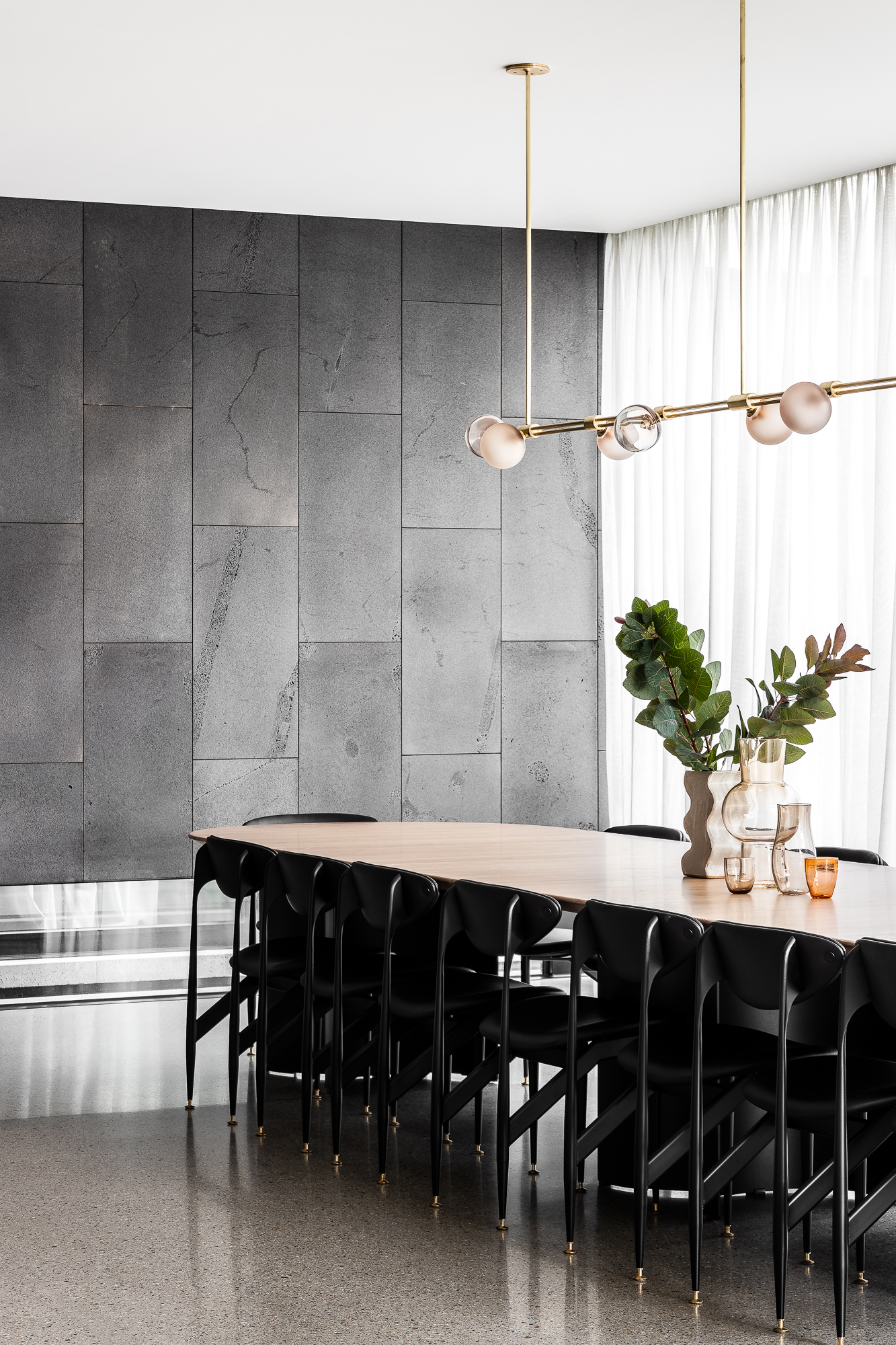 2020
Mckimm
Timothy Kaye
Brighton
Made for modern living, Sussex House is a timeless and bold architectural design.
With a strong focus on materiality, Mckimm designed a home for six that features both natural and raw materials. The diamond sawn bluestone wall cladding helps to establish a sense of cohesion between the indoor and outdoor aesthetic.
"The hues of the exposed concrete, natural bluestone and porcelain all drink in the natural light and connect the home to its context" – The Local Project.