I See Wild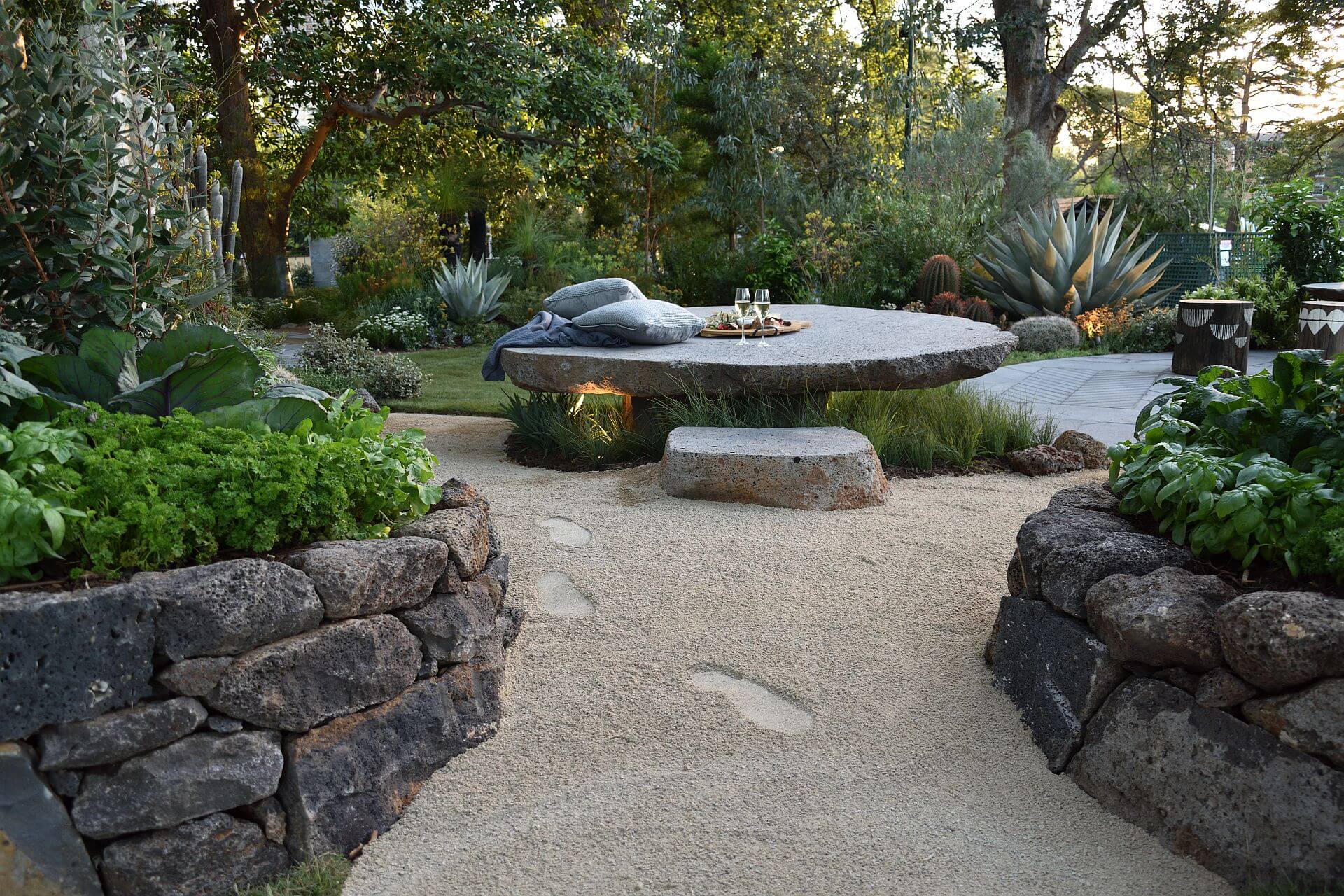 2017
Landscape Design: Phillip Withers Landscape Design
Construction: Avoca Landscapes
Melbourne International Flower + Garden Show
Centred around bio diverse plantings and sustainable themes and materials, "I See Wild" designed by Phillip Withers Landscape Design and constructed by Avoca Landscapes was the winner of the highly coveted Best In Show award at the 2017 Melbourne International Flower and Garden Show. "I See Wild" was also awarded the only Gold Show Garden Award for 2017.
This design featured several large Bamstone Bluestone Diamond Sawn Boulders which were utilized to create custom seats – each with their own accompanying custom made base. There was also a large section of custom cut Bamstone Bluestone pavers at the front of the garden, which were laid in a tribal pattern surrounding the fire pit.
The final element of Bamstone Bluestone in this installation was personally special to our Team. Together with the Phillip Withers Landscape Design team and Elder Mr Robbie Lowe Snr, 14 talented students from the Warrnambool Clontarf Academy workshopped several design ideas which resulted in the creation of several unique and culturally significant pieces that were incorporated as engraved stepping stones within the garden. The final paving design which utilised the students' skills in 'Bush Hammering' – an hand engraving technique which utilises pressurised air to repeatedly hit the surface of the stone with a special etching tool – featured several Indigenous symbols such as those for water, man/woman and a message stick, which when laid into a path worked together to tell a story.
Bamstone were honoured to work with Phillip Withers Landscape Design, Avoca Landscape Construction, the Warrnambool Clontarf Academy and all of those involved in "I See Wild".