Walker Place – Gawler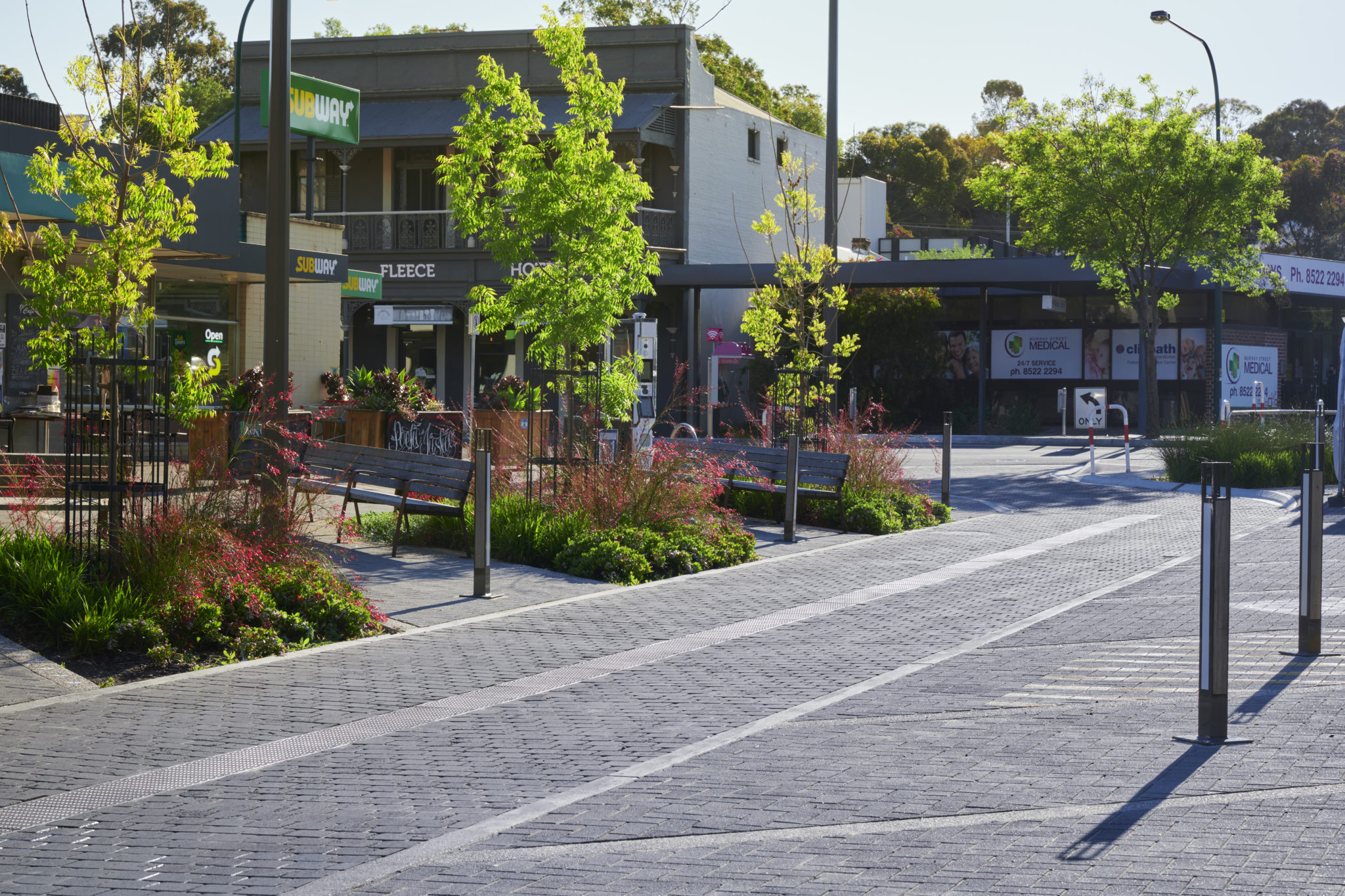 2020
Urban Design: WAX Design
Photography: Kate Bowman
Gawler, South Australia
This project has delivered a new civic heart for Gawler. The delivery of Bamstone bluestone cobblestone paving, garden beds, trees, new lighting and large areas for seating has increased the amenity of Walker Place beyond recognition. The retelling of Kaurna narratives and local stories creates a distinct sense of place.
The shared space design enables Walker Place to meet the community's everyday needs for accessibility and parking. Integration of slip resistant bluestone paving material, removable street furniture and catenary lighting enables the street to become a highly functional event space.
Submitted to the IPWEA SA Excellence Awards by Town of Gawler, it was awarded "Best Public Works Project under $2.0M".