Crown Casino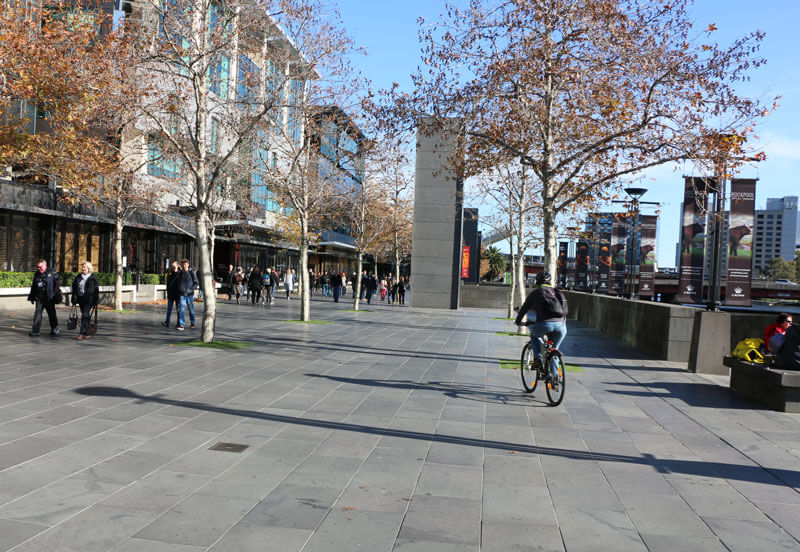 1997
Southbank, Melbourne
One of Melbourne's most prominent and iconic buildings, Crown Casino is the largest Bamstone projects ever undertaken.
The three year project was completed in 1997. Bamstone's Australian stone features at this remarkable building in a range of different formations.
Bluestone cobbles provide a warm welcome at the Porte-Cochere entrance. The dark cobbles project the client vision of achieving sophistication and high-end design.
At the riverfront, diamond-sawn paving has been installed along with Bluestone street furniture, including boat mooring blocks, seating and light pole bases.
Crown Casino's eastern façade features polished Bluestone cladding.
Bamstone also had the privilege of supplying Australian stone to three interactive water features within the casino complex.
Over the past two decades, our Australian Bluestone at Crown Casino has only improved with age.